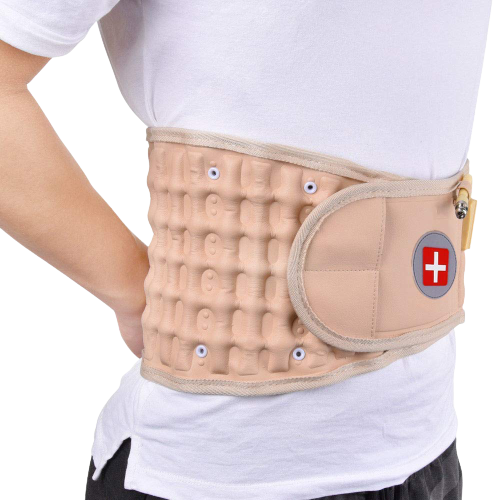 Optimabelt™ targets pain at the source, decompressing your spine, and relieving the pressure.
Less pressure means less pain. Our medical-grade quality belt has changed the lives of thousands who suffer from extreme back pain.
The belt will help to lift your lumbar and unload the weight of the lower back allowing the muscles to relax.
Using traction, the belt expands vertically and reduces the pressure around your lower back joints. It has been proven to stop back pain after just a few days of use.
The OptimaBelt™ stretches and retracts the lower back as it inflates with air.
This gentle traction helps to decompress your spinal discs.

Decompression helps to relieve pressure off pinched nerves, degenerative, herniated, and bulging discs
Relieving the pressure allows degenerative discs to get the water, oxygen, and nutrients it requires for faster healing.
It allows herniated and bulging discs to return to their normal position and condition.
Reducing the constriction on pinched nerves such as sciatic nerve helps relieve shooting leg pain.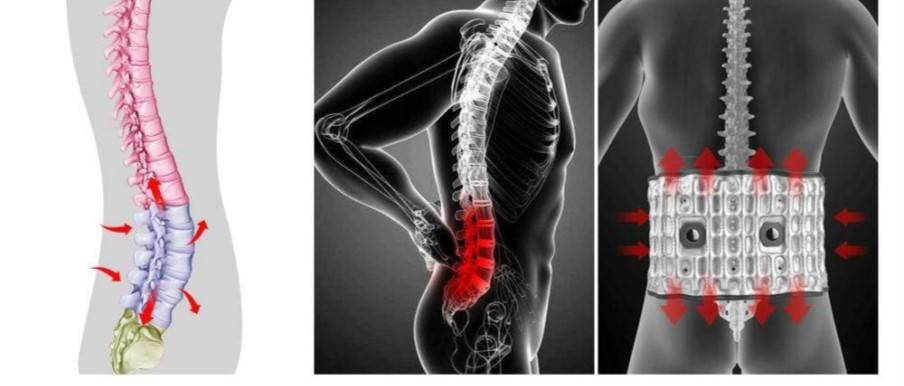 OptimaBelt™ quickly and easily loosens tight muscles and gets rid of back pain.
The belt helps hold your midsection together to help support and stabilize your spine and muscles.
With such support, you will stand taller and straighter, because it helps to stop you from slouching. This not only helps improve your posture but also helps to reduce the strain and pain on your back.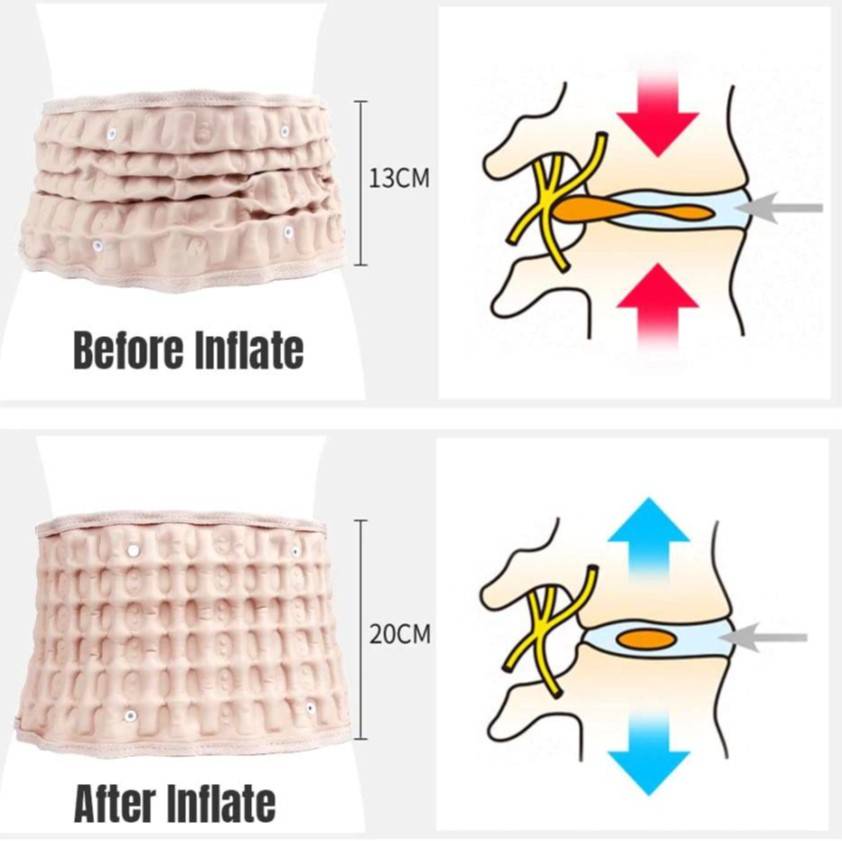 Lifts & Keeps your Upper Body's weight off your lower back
The OptimaBelt™ is not just a regular back support belt.
It's used by doctors and back specialists during visits. When it is inflated, it increases in height by 4 inches (7.5 cm).
The belt cradles the hip and the lower rib cage, it helps to lift your upper body, unloading the weight off the lower back and allowing the muscles to relax.
By doing so, the belt helps to decrease pressure on your back, stretches tight muscles, and decompresses the discs.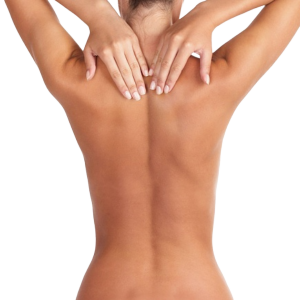 Provides spinal decompression therapy to heal pain naturally

Relieves painful pressure naturally for several hours/days after use

Stabilizes the lower back for a taller, straighter posture

Improves core strength that holds the spine in place

Relieves herniated or bulging discs, spinal stenosis, scoliosis, sciatica & other spinal ailments

Decompressing the spine allowing for discs to return to normal position.

Saves Money On Harmful Pain Killers
DON'T JUST TAKE OUR WORD FOR IT...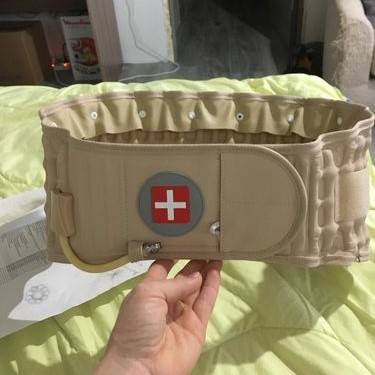 "The product works. I've had two surgeries, including fusion and now I have a herniated disc at L5. The belt relieves the pain but the belt is starting to come apart. The belt works better directly on your skin and sweat has already started to destroy the belt, only after 5 weeks. That's my only complaint. The seller reached out to me and is resolving my problem. I understand that the belt supposed to be used over a shirt but it works so much better directly on my skin. I spend tons of money on doctors, injections, chiropractors and medications. The belt is the cheapest solution and it gives the same relief as a chiropractor. I recommend this product. Give it a chance."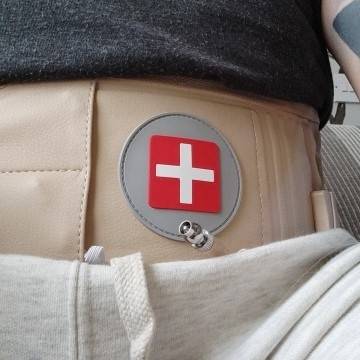 "I have major back issues and my doctor recommended this belt to me. It works very well for day to day activities. I use it for work and to travel. It does work well that I do not get cramps while I am working or flying. The air pressure does very well. Now only problem that I have it does snag your close if you are a little larger. You must add the extra part that snags your clothing. I had to replace a few tanks tops because of this. Other then that it is very good."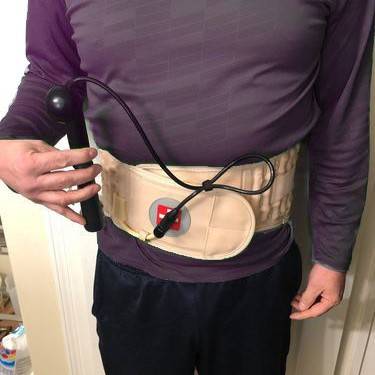 "I have had this for a several weeks. I ordered when I was having problems with the bulging discs in my back. I have had decompression on my back before with good results so I thought I would try this belt. I wasn't really impressed when I first wore it. After several sessions, it seemed to help. After my back was better, as a precaution I wore the belt while I mowed and weedeated. Since we have a large area that requires quite a bit of time and work, I was really surprised how much the belt helped. I could actually move quite easily the day after. Realizing that I need to wear it for quite a few of my activities."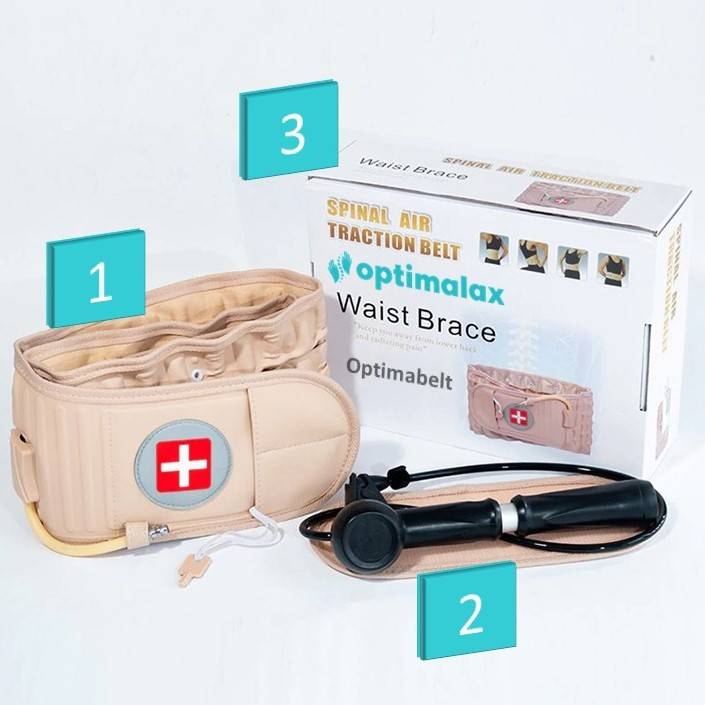 OptimaBelt™ Decompression Belt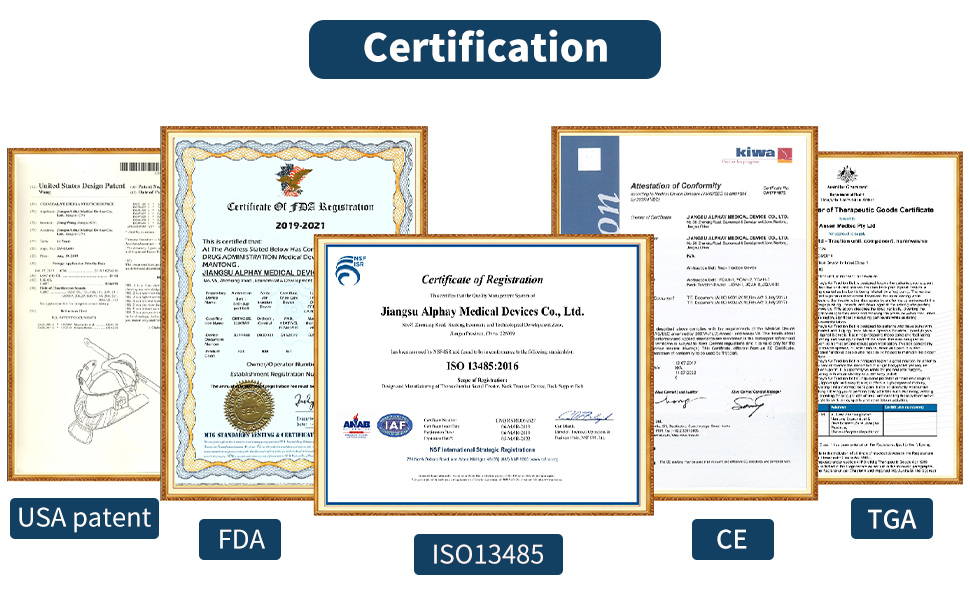 Each person's body reacting differently to our products, Optimalax cannot commit to a success rate of 100% or an exact duration before relief. We offer thirty days to try our products risk-free and see if it really works for you.
If you feel that the product does not help you, we will refund you after receiving the product back. The only condition is to return the massage set to us in good condition.

900 000 customers since 2012.

30 Days money-back guarantee