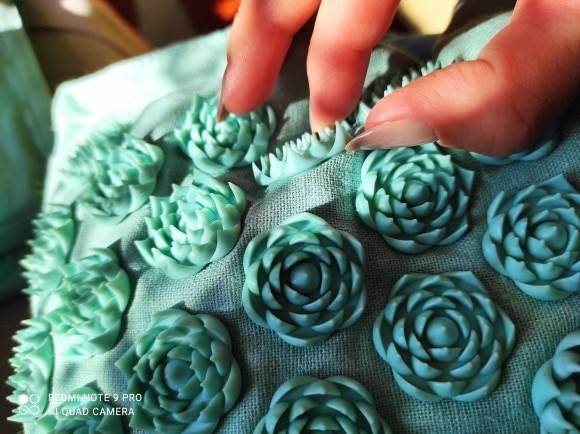 The Lotus Field™ massage set is our most popular set. The combination of the cushion and the mat offers a much more complete and flexible experience than each alone. The cushion is filled with natural buckwheat husk wrapped with organic Hevea Foam. It offers soft comfort for supporting curved body parts such as the neck and shoulders. Place it under your neck or under your knees and experience the benefits of acupressure every day. The Lotus Field™ mat is sized for covering the entire spine. Your nervous system is better stimulated which allows the release of endorphins.
The highest quality natural materials make this set an excellent companions of well-being in your daily life. If you have back and neck pain, chronic tension, ligament, tendon, muscle or nerve pain: The Lotus Field™ massage set helps you to relax and relieve pain.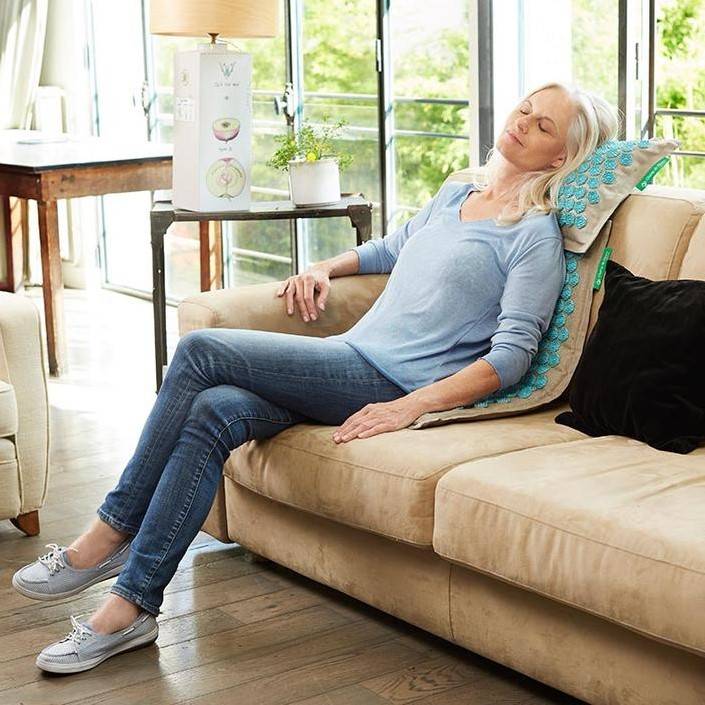 The Lotus Field™ massage set is ideal for simultaneous use on your bottom, back, shoulders and neck. The cushion helps to provide an optimal experience for the shoulders, neck and lower head. It is also ideal on a chair or in a sofa against your lower back.
The main types of use of the mat and cushion together are as follows:
- Mat: Bottom and Back / Cushion: Shoulders, Neck
- Mat: Legs / Cushion: Lumbar
- Mat: Bottom and Back / Cushion: Under the knees.
Size:

72 x 44 cm
Material:
100% Organic Linen
100% Coconut Fiber
Plastique HIPS
Size:

38 x 25 cm
Material:
100% Organic Linen
100% buckwheat husk
Plastique HIPS
Each person's body reacting differently to our products, Optimalax cannot commit to a success rate of 100% or an exact duration before relief. We offer thirty days to try out massage set risk-free and see if it really works for you. If you feel that the cushion does not help you, we will refund you after receiving the product back. The only condition is to return the massage set to us in good condition.

900 000 customers since 2012.

30 Days money-back guarantee